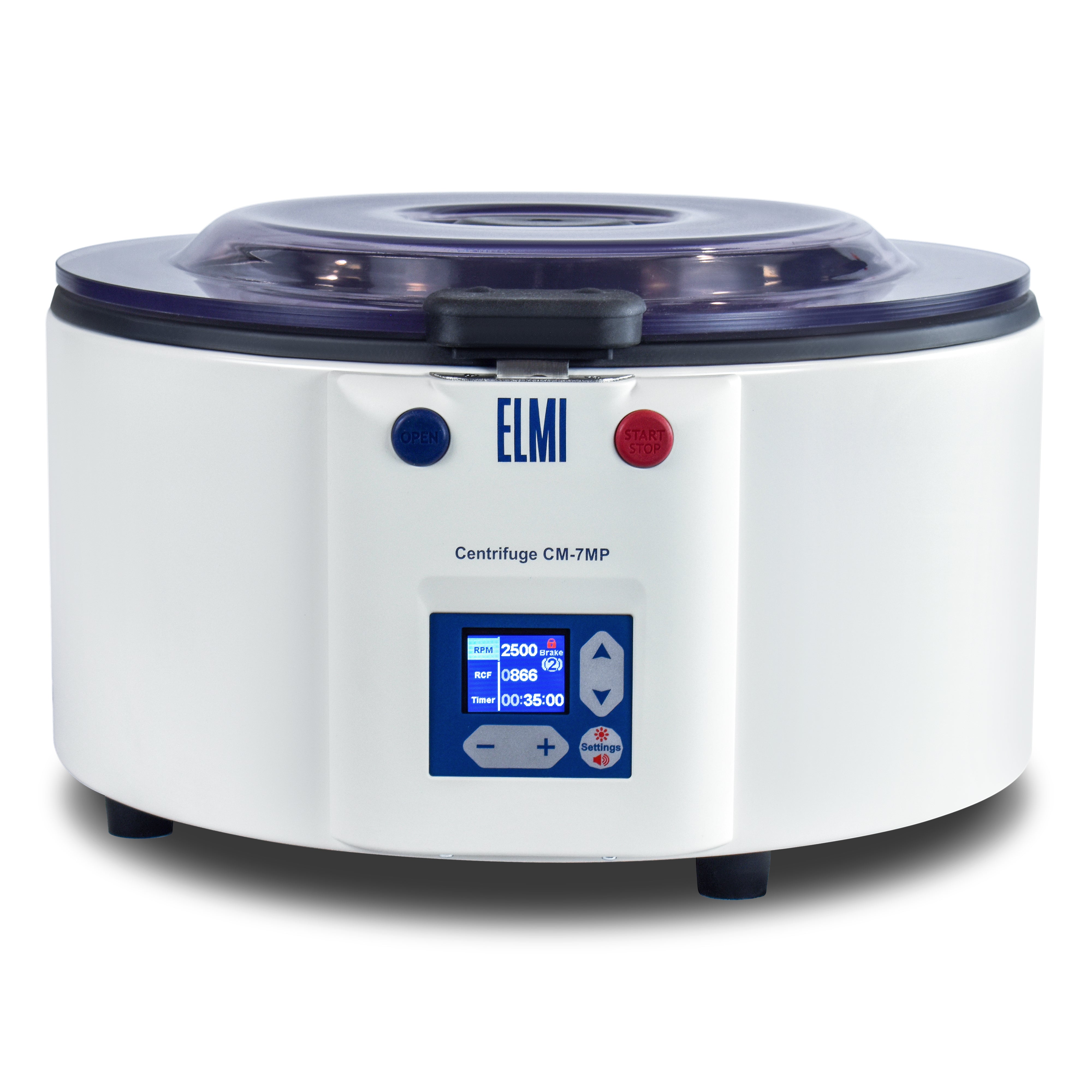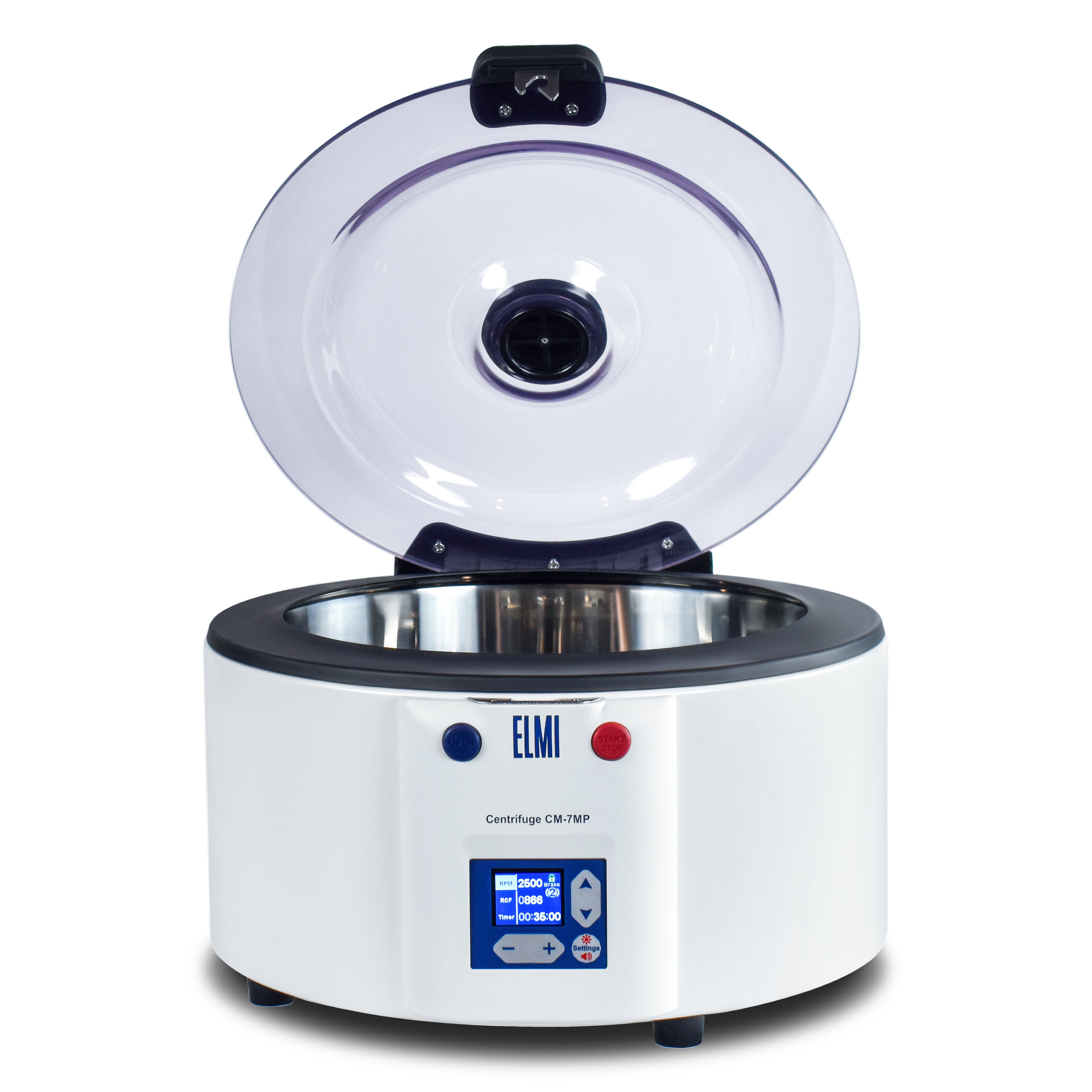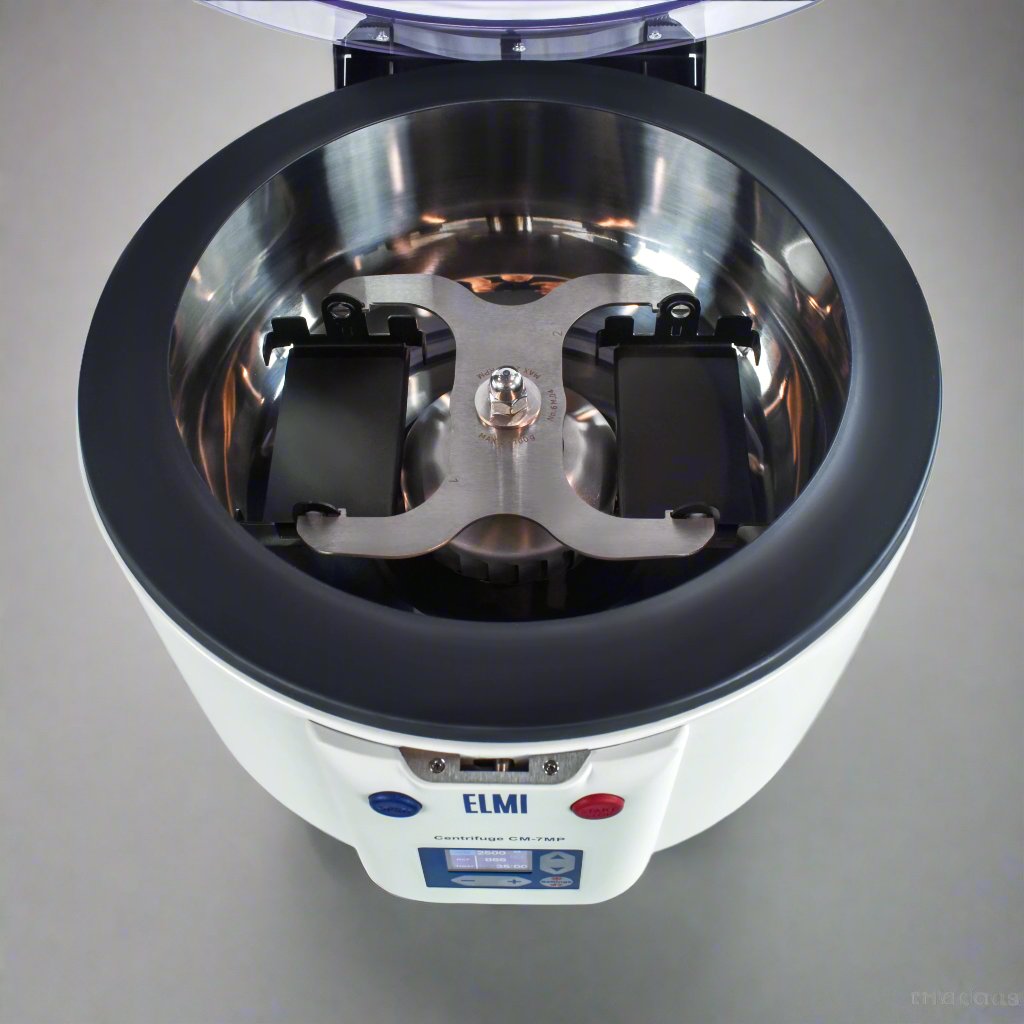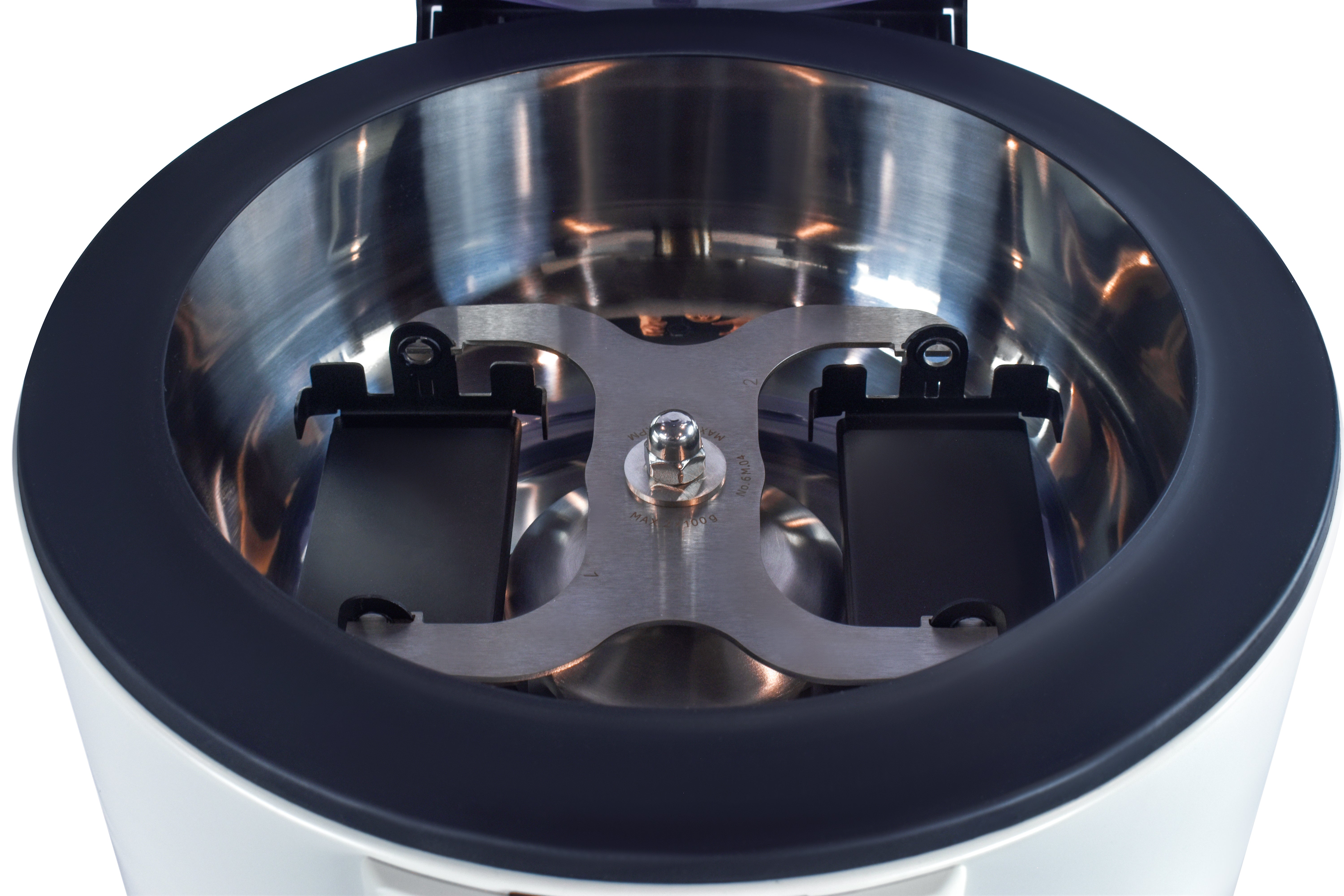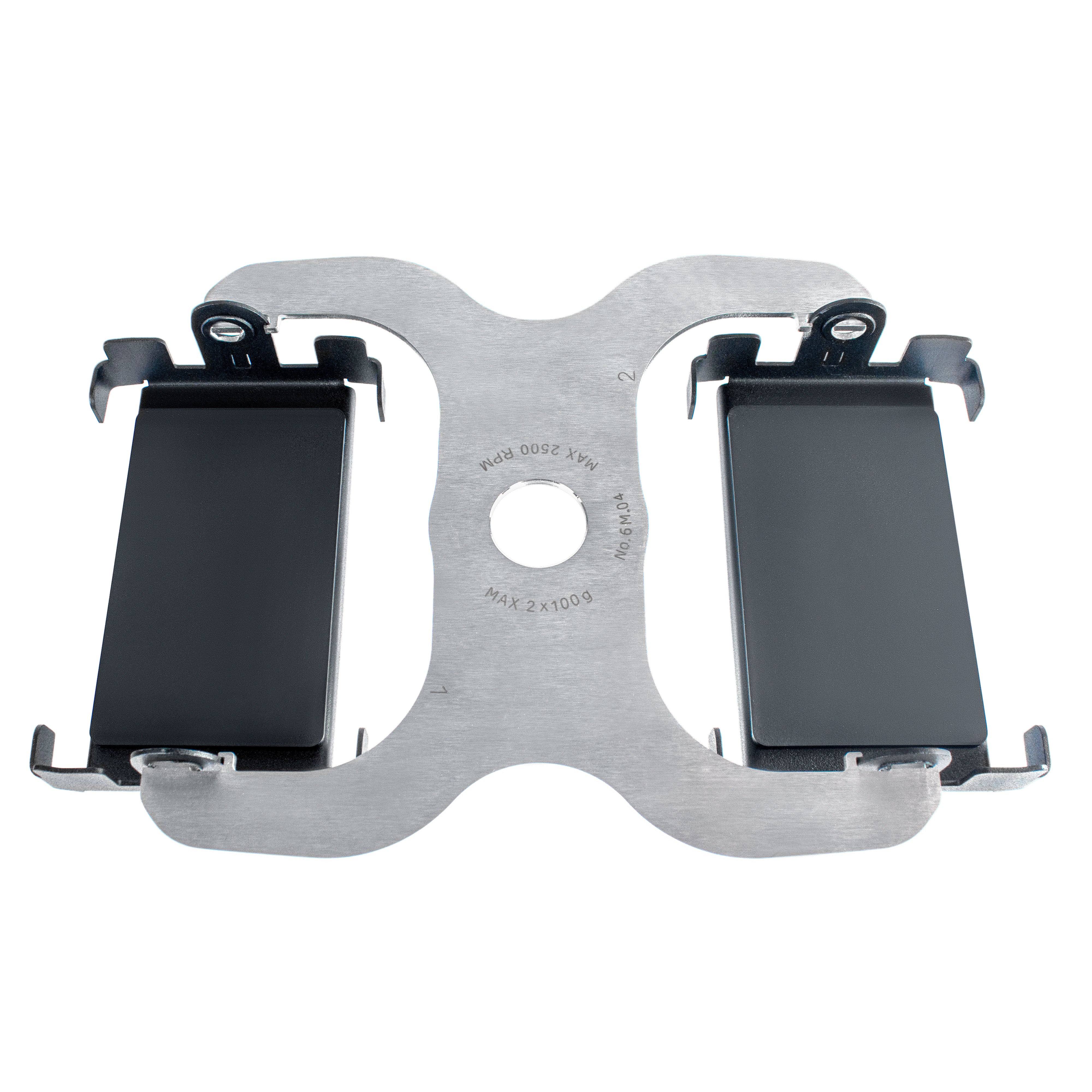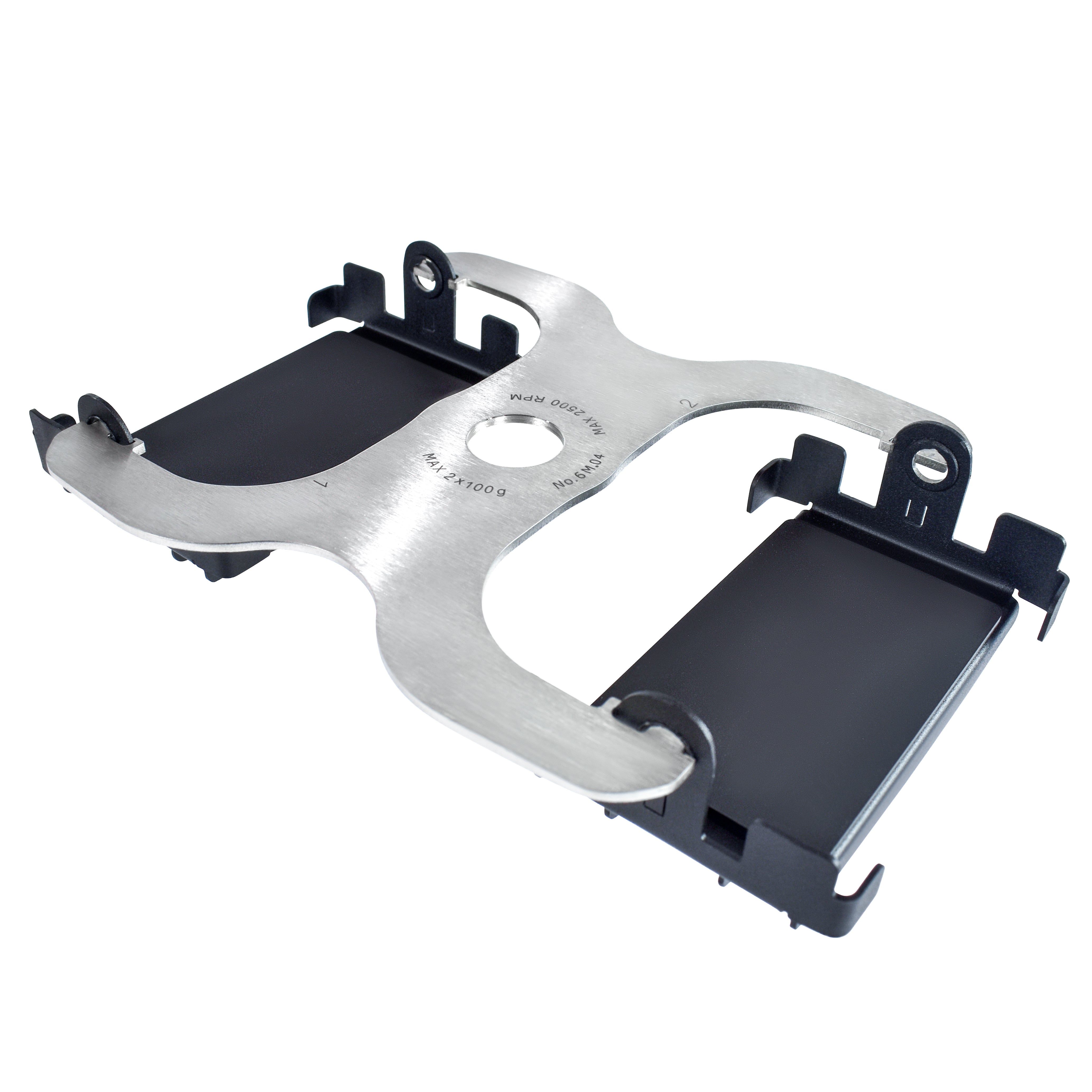 LCD Control Panel

Control speed in RPM or G-Force

6 variable brake speeds

Digital timer

Rotor 6M04 included
The ELMI CM-7MP is our NEW 2024 micro-plate centrifuge. Micro Plate Rotor 6M.04 is included and installed in this unit.
Rotor 6M04 is flawlessly designed for versatility and use with most micro plates on today's the market. Centrifuge CM-7MP features a digital color display where users can control speed in RPM or RCF (G x force), set their digital timer, adjust the brake speed and more. Easy to use, and ready to centrifuge without calibration, this is the perfect benchtop addition to your lab. As with all ELMI centrifuges this unit is built to last and features a compete 24-month warranty ; parts, transit and labor.
| | |
| --- | --- |
|  Rotor Rotation Speed | 100 - 2,500 RPM |
| Timer | 1 - 99 min |
| Maximum Centrifugal Force | 866 RCF (G-Force) |
| Brake Levels | 6 |
| Working Temperature Range | from +4 to +40 ˚C |
| Level of noise 1 m in distance, db(A) | No more than 61 |
| Relative Air Moisture % | 80% |
| Voltage and Frequency | 100 - 240 V; 50/60 Hz |
| Maximal Consumable Power | 250 W |
| Size (L x W x H) | 430 x 410 x 220 mm |
| Weight | 13.8 kg/30 lbs |
| | |
| --- | --- |
|  Rotor Capacity | 2 plates |
| Size of applied plates (W x L x H) | 86 x 128 x 20mm |
| Maximum permissible load of the rotor | 100g |